Seeking an opportunity to combine creative & critical thinking, brand sensitivity, and spacial awareness to deliver concepts, visual narratives, experiences and fully functional products.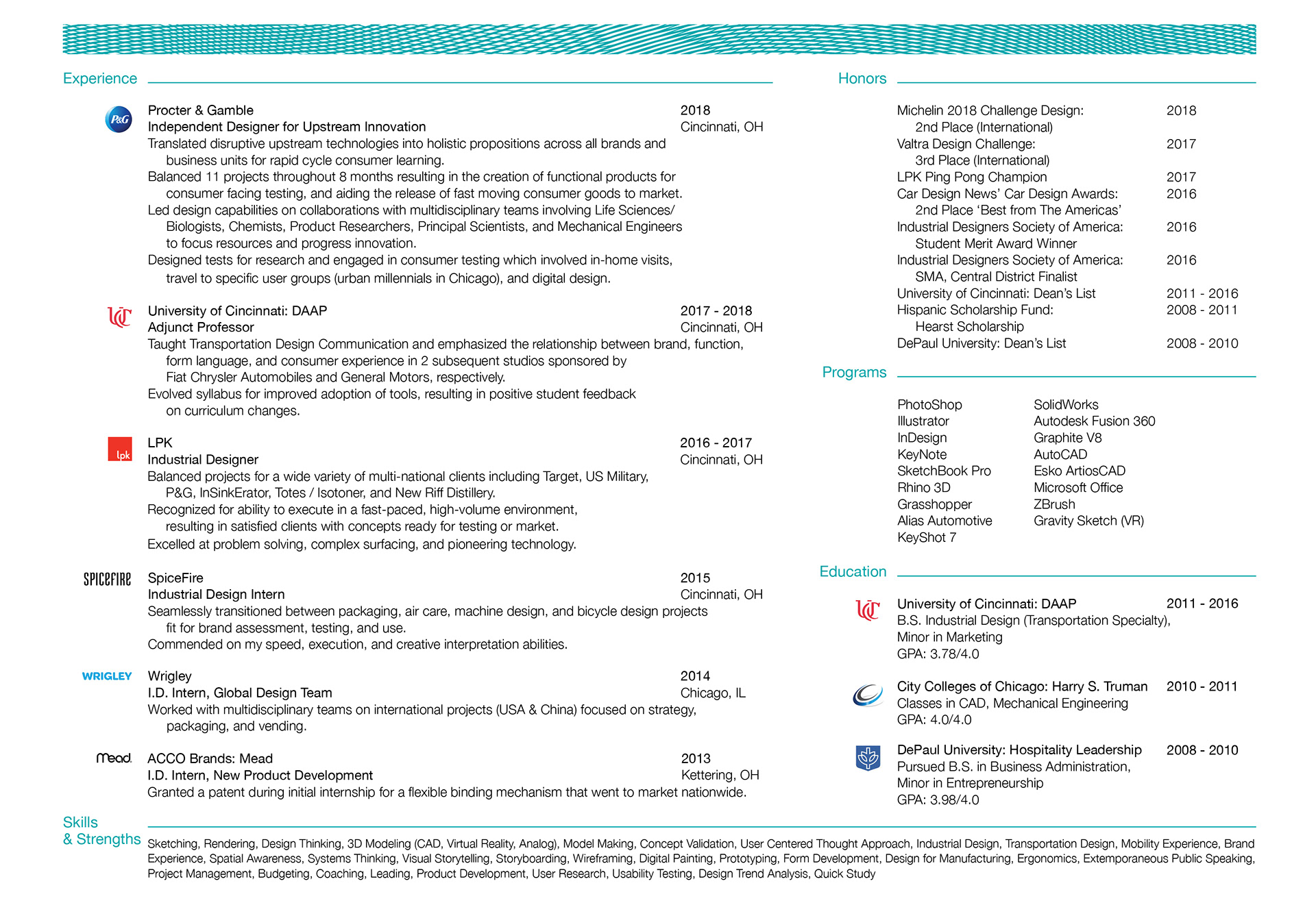 "I was Paul's manager while at LPK and I originally sought Paul out for his creativity, dedication, and personality. Straight out of school Paul had creative expression that was less derivative than his peers. Often showing a knack for unique design aesthetic and choices. His personality was a great fit for my team. Paul is the consummate team player that always takes the higher ground when the pressure is on. I highly respect his attitude and commitment to the field. He made a number of significant contributions to our agency in the time he was at LPK."
Formerly, Senior Creative Director of Product Innovation, LPK
Currently, Director of Industrial Design, Stress Engineering
"Working with Paul was a pleasure. We worked on the same team for a year at LPK. Paul is incredibly talented, however, most importantly he was a quick and eager learner. He quickly picked up on the specifics around product, packaging, retail, and brand design. Paul is also a passionate problem solver and approaches every problem with the same level of excellence. He responded well to tasks and projects to do, but was also self motivated to explore and add value in his down/slow times. On top of it all Paul is a great person to be around. He is fun loving and never created tension within the team. From my perspective he was truly an incredible value to our team."
Formerly, Senior Designer on Product Innovation, LPK
Currently, Senior Strategist, LPK
"
Few people have the opportunity to lead a co-op who is as hard hardworking and as dedicated as a full time employee – but I did when I worked with Paul. My small design team hired Paul as our 2015 Spring Industrial Design co-op for SpiceFire. We had no idea upon his hire just how much he would contribute and add to the design team here at SpiceFire. I can say without a doubt that he quickly became a core team member to the ID team, and was treated like a full time employee. Paul comes from a background in transportation, but easily transitioned his design skills across many categories; packaging, machine design, air care, and even bike design. His ability to understand brand language and translate a family of form is executed seamlessly. I would say Paul's greatest traits are execution and his ability for creative interpretation. He always carried out the direction provided, but independently he was able to put his own style/ creative twist into the design work. Personally, Paul is laid-back, conversational and kind. I mean really kind, one time he shared his peanut butter and jelly sandwich with me when I forgot my lunch. I highly recommend Paul for hire, he would be an asset to any team!
"
Formerly, Industrial Designer, SpiceFire
Currently, Partner and Chief Innovation Officer, 39a Design